Elevate Your Swiss Corporate Travel Experience
Welcome to Swiss Top Transfer's Business Solutions, your dependable Swiss partner for business travel.
Swiss Top Transfer is aware that business travel necessitates accuracy, dependability, and steadfast professionalism. Our devoted team is ready to meet all of your needs, whether you're an executive, manager, director, or business traveler looking for hassle-free airport transfers in Switzerland.
Experience Matters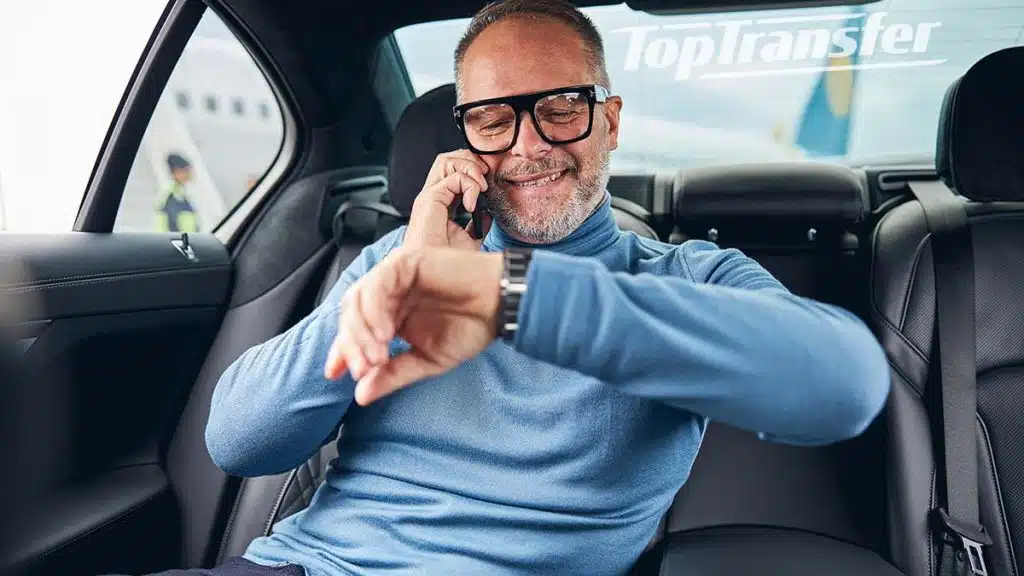 With years of experience in organizing transportation solutions for corporate-level individuals, we have honed our services to perfection. Our team understands the unique requirements of business travelers. Punctuality, discretion, and the highest level of professionalism are at the core of what we do.
Exclusively Owned Fleet
Unlike other service providers, we take pride in owning and maintaining our entire fleet of vehicles. This allows us to ensure the highest standards of quality, safety, and comfort for our clients. Whether you require a sleek sedan, a spacious van for a group, or a luxurious limousine, rest assured that every vehicle in our fleet is meticulously cared for to meet your expectations.
Professionalism Beyond Compare
Our drivers are the heart of our service, and they represent the epitome of professionalism. Each member of our chauffeur team is handpicked for their exceptional skills, knowledge of the Swiss roadways, and dedication to providing you with a top-tier experience. You can trust our drivers to be punctual, courteous, and attentive to your specific needs.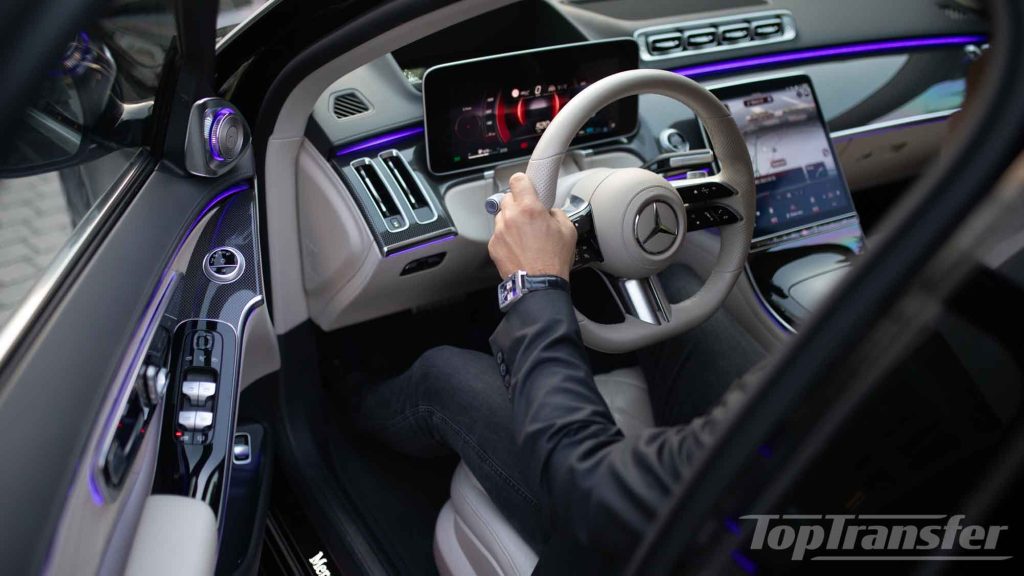 Best-in-Class Recommendations
Swiss Top Transfer is more than just a transportation service; we are your partners in ensuring a successful business trip. We have consistently earned some of the best recommendations and reviews in Zurich and beyond. Our commitment to delivering exceptional service has made us the preferred choice for corporate travelers from around the world.
Zurich Airport Excellence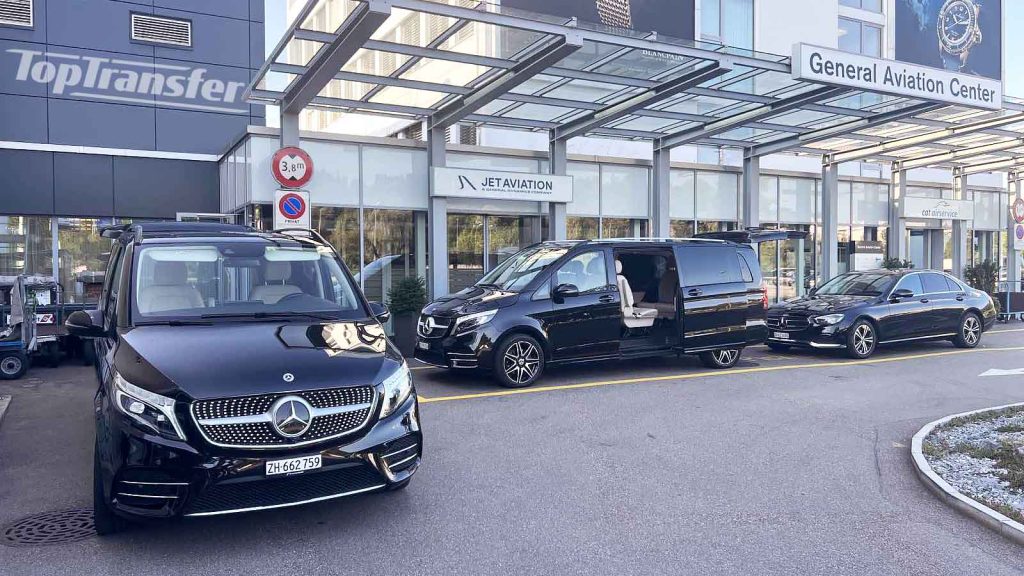 Swiss Top Transfer specializes in Zurich Airport transfers. Our prime location and in-depth knowledge of Zurich Airport's operations allow us to offer smooth and efficient arrivals and departures. We understand the importance of time in the business world, and our goal is to ensure you reach your destination promptly, every time.
Customized Business Travel
We recognize that every business traveler is unique, and your needs may vary from one trip to the next. That's why we offer tailored solutions to meet your specific requirements. Whether you require multiple stops, language assistance, or any other special accommodations, our team is here to make it happen.
Exceptional Support
In the fast-paced world of business, unexpected changes can occur at any time. That's why we provide live customer support. Our dedicated team is ready to assist you, ensuring your travel plans remain seamless, even in the face of last-minute adjustments.
Swiss Top Transfer goes above and beyond to meet and exceed your corporate travel requirements. Improve your business travel experience with our dependable, competent, and first-rate transportation services. To experience the best corporate travel solutions in Switzerland, get in touch with us right away. Our top priority is your success.